About Us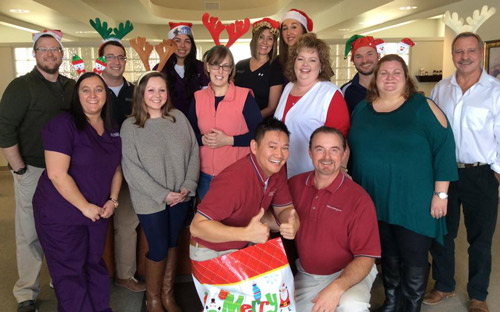 Dr. Roger Owens has been practicing in Jefferson City since 1987. First an associate chiropractor, he soon took over and formed Owens Chiropractic.
It wasn't long before it was time to realize his dream of becoming a multispecialty group practice, and Health Quest Physicians Group was born.
Over the last few decades, Dr. Owens and the additional practitioners at our clinic have been here to help people get well without the use of drugs or surgery.

Family Care Chiropractic and More
Whether you seek to get out of pain, live a healthier lifestyle or maintain your well-being, our team can help you. Often, a mom or dad starts as our patient and then bring their children in. Over time, those children grew up and bring their own kids in to reap the benefits of a natural approach to health.
In addition to chiropractic care, we offer acupuncture, massage therapy, family medicine, bioidentical hormone replacement therapy, spinal decompression, custom-created orthotics, detoxifying foot baths, Kinesiology Taping®, and nutritional supplements.
Will You Be Our Next Miracle?
Our team feels it's a blessing to see the successes of our patients happen every day. Your body is responsible for the miracle, but we have the privilege of helping facilitate your results. Many of our patients haven't gotten better through other avenues that get tremendous outcomes from our care.
Find out more about what we can offer you. Contact us today! On-site X-ray facilities are available for your convenience.
---
About Health Quest Physicians Group | (573) 635-9655