Meet The Health Quest Physicians Group
Chiropractic Team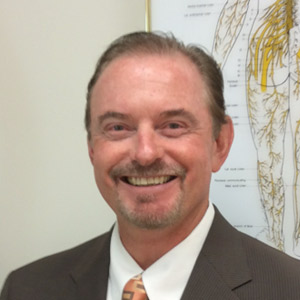 Dr. Roger Owens, D.C.
With an uncle and cousins who were chiropractors and an osteopath grandfather, Dr. Owens grew up around natural health disciplines. "It intrigued me that they worked with the body to get people well, relieving all types of sickness without the use of drugs or surgery." He wanted to help others enjoy their body's full healing abilities and decided to become a chiropractor. Dr. Owens attended Cleveland Chiropractic College in Kansas City, Missouri. There, he learned several different adjusting methods, including the Thompson Technique. He often utilizes this method today as a diagnostic tool that indicates precisely where an adjustment is needed. Read more about Dr. Roger Owens…

Dr. Ted Tang, D.C.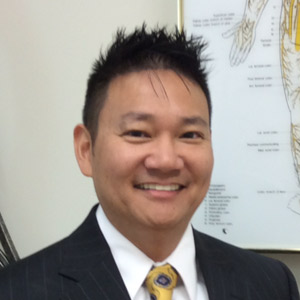 A lifting injury when he was about 19 sent Dr. Tang in search of a solution. His persistent low back pain didn't respond to medicine, and that's when he went to the chiropractor. "A combination of chiropractic and rehabilitation exercises brought me back to health. It was my first experience that showed me the world of alternative medicine, and led me to attend chiropractic school." Though he was unfamiliar with chiropractic care, Dr. Tang's father worked as a surgeon, and it piqued his interest early on in health care. He would shadow his father and even observed surgeries when growing up. To this day, Dr. Tang's passion is learning, and he enjoys working with multidisciplinary practitioners every day at Health Quest Physicians Group that he can gain knowledge from. Read more about Dr. Ted Tang…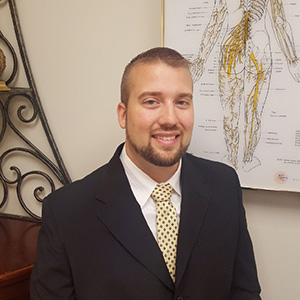 Dr. Brandon Lehr
While pursuing his undergraduate education, a lower back injury from playing sand volleyball led Dr. Lehr to pursue chiropractic care. His lower back pain eventually turned into severe migraines while sitting in class and were greatly affecting his ability to focus. His stubborn demeanor let the issue linger for more than 3 weeks before having his first chiropractic adjustment. He was immediately hooked on the idea of natural healing through spinal care! That chiropractic physician eventually became a mentor to Dr. Lehr. He identified his strengths and began to push him to pursue a chiropractic education. Read more about Dr. Brandon Lehr…

Family Medicine Team

Massage Therapy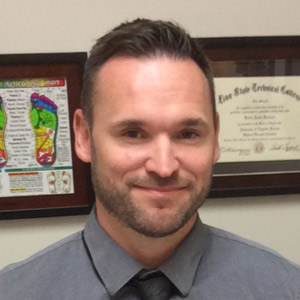 Bobby Beanland, Licensed Massage Therapist
I am originally from Eldon, MO. I grew up with 3 younger brothers and graduated from Eldon High School in 1994. After high school, I attended Linn State Technical College for their Physical Therapy Assistant Program. I graduated from there with an Associates of Applied Sciences. After a few years in the field, I moved to Sarasota, Florida and enrolled at Florida College of Natural Health. I earned my certificate in Therapeutic Massage in 2000. Currently, I enjoy spending time with friends, family, and my three dogs. I love hanging out at the lake on the water, participating in martial arts and being artistic. If you have any questions, please feel free to contact me at (573) 635-9655 or at owens@healthquest.wpengine.com


Physical Therapy/Athletic Trainer
Dr. Meghan Chockley
Meghan is a Certified Athletic Trainer and Doctor of Physical Therapy with training in postural restoration, muscle energy techniques, movement system imbalances, and myofascial release techniques. She believes it's important to create individualized treatment programs tailored to each patient's goals. Previous patients have said, "Thank you for your hard work and attention to the small details", "Thank you for being patient and listening to me", "Thank you for giving me my life back!"
Meghan graduated with her Doctor of Physical Therapy from Washington University in St. Louis, Mo. in 2006, and earned her BS in exercise science with an emphasis in athletic training from Truman State University in 2003.
Meghan is currently accepting new patients and would enjoy the opportunity to work with you, a loved one, or someone you know that could benefit from her knowledge and experience.

Administrative Team
Jodie Phillips, Office Manager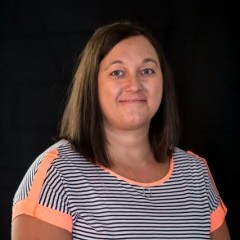 I have been with Health Quest since February, 2003. I was born and raised in Meta, MO. I graduated from Fatima High School in 1998. I graduated in 2000 with an Associates Degree in Applied Science/Physical Therapy Assistant from Linn State Technical College. I am also a certified professional coder. Health Quest is such a great place to work and everyone, including our patients, is like family.
---
Meet Our Team | (573) 635-9655